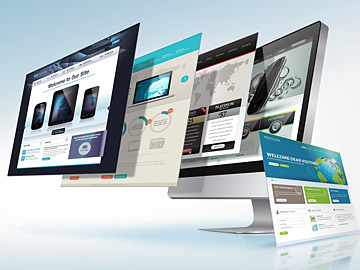 Our Wordpress Website Plans are the best value websites bar none. We put the power in your hands with the ability to manage your own site updates. We include a Free mobile website with a variety of powerful tools and services that deliver the results you need to grow your business.
Compare all Wordpress Website Plans »
Take Control of your Website and Transform your Business.
Drive potential customers to your business online. Our Do-It-Yourself Responsive Wordpress Website plans provide everything you'll ever need to create a unique website presence for your company.
Our affordable Wordpress Website plans include hundreds of starter Wordpress templates you can choose from to brand your company's online presence. Or, we can customize a professional website design and logo specifically for your business that we build for you and integrate it into your Wordpress website, which you can update yourself anytime.
Compare all Wordpress Website Plans
BRONZE
SILVER
PLATINUM
Set Up Fee:

$499.00

$599.00

$699.00

Monthly Fee:

$49 p/month

$79 p/month

$99 p/month

Website Design
WPress Template
WPress Template
Custom Design
Logo Design
Your Logo
Your Logo
Custom Logo
Programming
Wordpress
Wordpress
Wordpress
Do it Yourself Updates
Wordpress
Wordpress
Wordpress
Number of Web Pages
Up to 7 Pages
Up to 10 Pages
Up to 12 Pages
Mobile Responsive Site
Search Optimization
Wordpress Plug-In
Wordpress Plug-In or Custom
Web Stats Visitor Tracking
Email Accounts
1 GB Storage
2 GB Storage
3 GB Storage
Web Site Hosting
Print Design
Biz Card
Plus Postcard
Minimum Commitment
18 Months
18 Months
18 Months
Service Term/Free Makeover
After 36 Months
After 36 Months
After 36 Months
Pay Set Up Fee and Minimum Commitment Up Front for Discount
5% Off
5% Off
10% Off
Sign Up Now
Sign Up Now
Sign Up Now