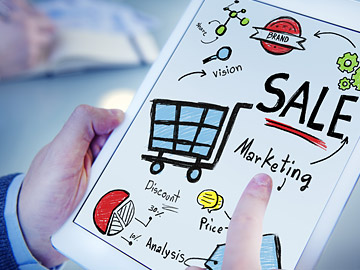 Our E-Commerce Website Plans feature all the tools you need to sell your products online. From small businesses to large enterprise, we provide you with turnkey service and solutions, including full access to your very own marketing expert to guide you through it all.
Compare all e-Commerce Website Plans »
Everything you need to Start Selling Online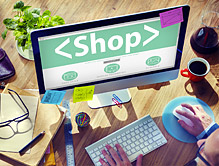 We'll design a professional custom website tailored to your business needs, with a host of powerful marketing tools that will promote you in all the major search engines. Feature all your products for sale online via an editable shopping cart.
Compare All Plans »
Complete Shopping Cart Management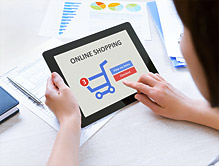 Includes a custom-built back-end database that allows you to fully customize your product offerings and update content on the fly. Our easy-to-use online store interface simplifies the process so you can add, edit and manage all your product offerings.
Compare All Plans »
Your Customers will be Safe and Secure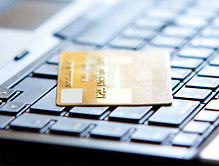 Accept payments online in real-time with the utmost safety and security in mind. All credit card transactions are encrypted via an SSL Certificate in order to protect your customer's personal information, which is stored in your back-end database.
Compare All Plans »
Compare all e-Commerce Website Plans
SILVER
PLATINUM
GOLD
Set Up Fee:

$1,495

$2,995

$4,995

Monthly Fee:

$199 p/month

$249 p/month

$349 p/month

Custom Website Design
Custom Logo Design
Number of Web Pages
Up to 20 Pages
Up to 25 Pages
Up to 30 Pages
Shopping Cart (CMS Database)
OS Commerce
Custom
Custom
Number of Cart Products
Up to 100 Products
Up to 250 Products
Up to 500 Products
Real Time Credit Card Processing
Merchant Bank Integration
State Tax Calculator
Shipping Integration
Order Tracking System
Recurring Billing Feature
Secure Socket Layer (SSL)
Search Optimization
7 Keywords/Cities
10 Keywords/Cities
12 Keywords/Cities
Web Stats Visitor Tracking
Dedicated Marketing Expert
Email Accounts
Up to 20 Emails
Up to 25 Emails
Up to 30 Emails
Website Hosting
Live Phone Support
Service Term/Free Makeover
After 36 Months
After 36 Months
After 36 Months
Sign Up Now
Sign Up Now
Sign Up Now