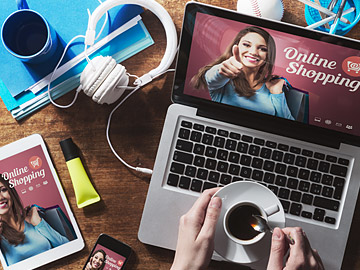 Our Custom Website Plans provide you with a unique website like no other. We do it all, from custom design, development, marketing to a Free mobile website. Includes Free ongoing site updates plus full access to your very own marketing expert to guide you through it all.
For a limited time, we are slashing our ongoing monthly pricing. Don't miss out on these huge savings. These amazing prices won't last long so sign up today!
Compare all Custom Website Plans »
All You Need to be a Success Online!
Custom Responsive Website Design & Marketing Tools for your Business
Professional website design specifically created for your business
Free setup of local marketing accounts on top search engines and online directories
Free website updates handled for you via our ticket system or account manager
Includes Mobile Responsive Website for mobile device compatibility
Your own dedicated marketing expert to guide you from start, finish & beyond
Compare all Custom Website Plans
STARTER
BASIC
DELUXE
Set Up Fee:
1st and Last Month
1st and Last Month
1st and Last Month
Monthly Fee:

$149 p/month




$99 p/month

$199 p/month




$149 p/month

$249 p/month




$199 p/month

Custom Website Design
Custom Logo Design
Custom Programming
Number of Web Pages
Up to 15 Pages
Up to 20 Pages
Up to 25 Pages
Mobile Responsive Site
Free Website Updates
8 Hours per month
12 Hours per month
16 Hours per month
Content Writing
5 Pages
7 Pages
10 Pages
Search Engine Optimization
6 Keywords/Cities
9 Keywords/Cities
12 Keywords/Cities
Web Stats Visitor Tracking
Dedicated Marketing Expert
Print Package (Design only)
Biz Card/Postcard
Plus Trifold Brochure
Plus Folder Jacket
Email Accounts
1 GB Storage
2 GB Storage
3 GB Storage
Web Site Hosting
24/7 Live Technical Support
Minimum Commitment
12 months
12 months
12 months
Service Term/Free Makeover
36 Months
36 Months
36 Months
Pay Set Up Fee and Minimum Commitment Up Front for Discount
10% Off
10% Off
15% Off
Sign Up Now
Sign Up Now
Sign Up Now