Read some of our Testimonials from highly satisfied Landscape Contractors below.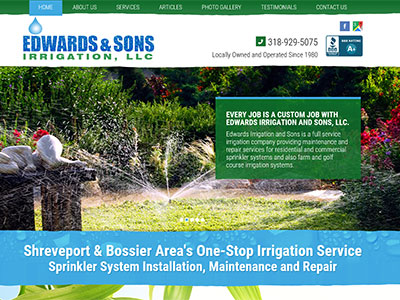 Edwards Irrigation and Sons, LLC
I have been very pleased with the way you have conducted our business with the new website. I have gotten many great complements on the new website from customers and associates and I really appreciate the way you work with me on adding content and making changes when needed. You guys have done a great job and I know now that I made the right choice!
R. Edwards - (Owner)
www.edwardsirrigationllc.com
Greenscape Landscape Maintenance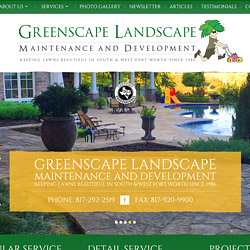 My web site has been up for almost two weeks. Yesterday we were contacted by a contracting firm representing a very large high profile international company. The person who called had Googled their desired terms. My company popped to the top of the Google Listing. Part of the Clear Imaging commitment to it's clients is to guide them to achieve that status as well as direct social media development. During the initial conversation with the contact I asked how they found us and was told as a result of the Google Listing my web site was checked out and because of its first impression it was studied, they then called to discuss their interest in my business and capability of our satisfying their requirements. In all sincerly I can state that working on the development of the best web site of many we have ever had, with Clear Imaging has been great!
Steve McLaughlin - (Owner)
www.greenscapetx.com
Superior Paving Systems - (Hardscape Contractor)
I have been a loyal client for a decade now and I would recommend your company to anyone. Your phenomenal design, programming and search engine optimization services have helped grow our business tremendously. Not to mention your top notch customer service and technical support. Thanks so much!
Art Rodriguez
www.superiorpavingsystems.com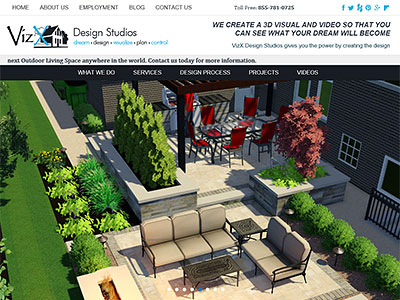 VizX Design Studios - (Design Firm)
I am so happy with my new website! It reeks of class and elegance and the marketing tools are nothing short of brilliant. Your Search Engine Optimization work has put us on the top of all major search engines which is getting us more job leads than we can handle.
You guys rock!
Duane Draughon - (Owner)
www.vizxdesign.com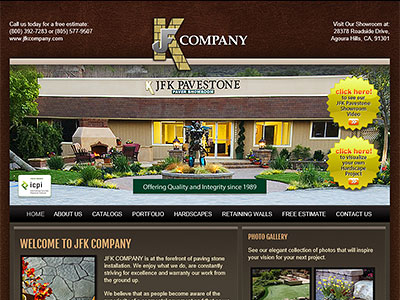 JFK Company (Contractor)
I would like to take the time to commend you on the outstanding work you did on our new website. Not only have you made us look like we spent a fortune on our website, but the feedback from potential customers has been tremendous.
Also, we seem to be getting a lot more visitors and leads from our website since you took over. Keep up the great job, we are forever indebted to you.
John Koladjiez - (Owner)
www.jfkcompany.com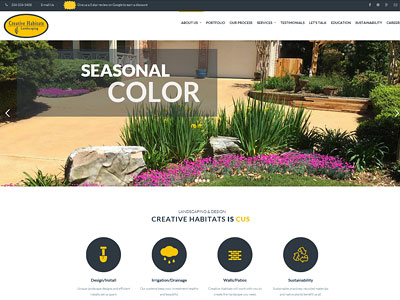 Creative Habitats (Landscape Contractor)
I have had my website for over 8 years and during this time, it has grown my business by leaps and bounds. A lot of web providers talk a good game, but none of them could deliver like your team has done. I can't thank you enough for the wonderful service and results over the years!
Corey B – (Owner)
www.creativehabitats.net