Branding Your Image
Your image is everything. How you portray yourself or your company on the Internet or Offline speaks volumes to your potential customers. You wouldn't show up to a wedding wearing Bermuda shorts and flip-flops, would you? The same theory applies to your Image and this is where branding plays a vital role in your success or failure.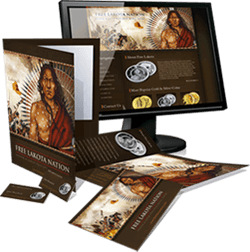 With electrifying graphics, soothing color schemes and sharp, crisp photos at our disposal, we have the skills and creativity to make your brand shine.
Here are the key Branding elements we focus on:
Custom Designed Logo
Custom Designed Graphics
Custom Designed Website
Custom Designed Print Literature
Social Media Marketing Consulting
Reputation Management Consulting
Before & After Websites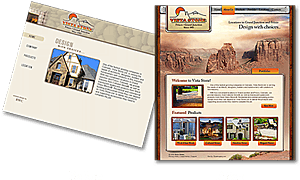 Below are some examples of how we transformed a company's website, from mediocre to classy and professional. The differences are night and day. Having a mediocre website reflects poorly on your company and it can actually hurt you more than it can help you.
Our diverse background in website design allows us to completely rebrand your company on the web. Our talented team of website designers thrive on the challenge of transforming your website from mediocre, dull, boring to something that is eye-catching, unique and professional.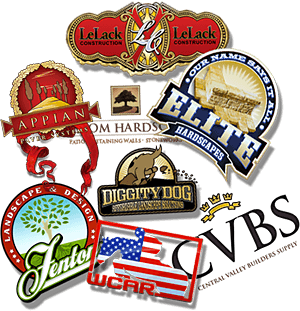 Custom Logo Design
A catchy looking, classy, yet professional logo is one of the most defining aspects of your company's brand and identity. Your logo makes a clear statement about who you are and what you do. Since your logo will be promoted on just about every Online and Offline marketing piece you could think of, it needs to portray your brand in a highly effective manner.
Not only can we help you define what your logo should represent, we will work closely with you to custom design it with unlimited revisions, until you absolutely love it. Below are some examples of custom logos we have created for some of our customers. As you can see, our graphic design skills are top notch and our creativity is limitless.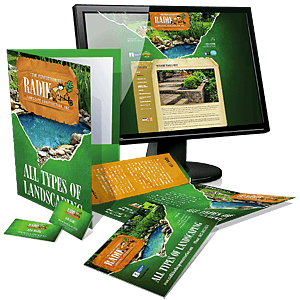 Premier Makeovers
Below are some samples of how we completely transformed a company's brand, from website makeovers, logo makeovers, to print media design makeovers. When your company portrays its brand and identity with class and elegance, the more chance you have of engaging potential customers.
Our background in graphic design allows us to make a significant impact on your brand identity. Our talented graphic design team thoroughly enjoys the challenge of working with you to completely transform your brand, which ultimately leads to your success.
Whether you are a small company, an individual, or a large company, we possess the talent and expertise to transform your image and elevate your brand, online and offline.